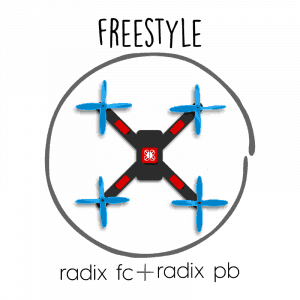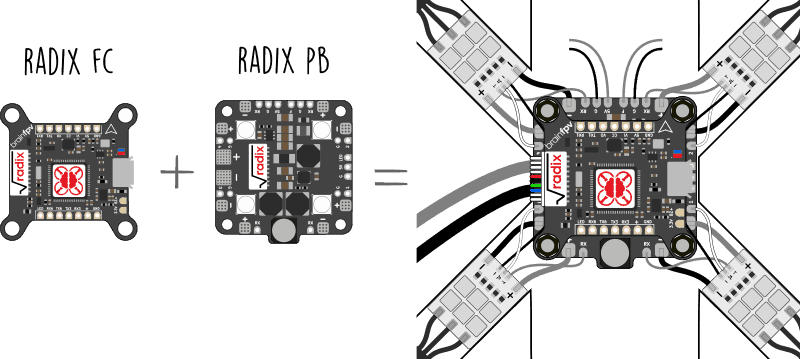 Many Freestyle pilots prefer separate ESCs (one ESC on each arm) as they can be more easily replaced in case of damage and they can also handle higher power.
This combo can handle up to 8S and 160A.  Get the cleanest sexiest build by soldering the motor and ESC telemetry signals directly to the radix pb, and plugging it to the radix fc using the included cable.
---
---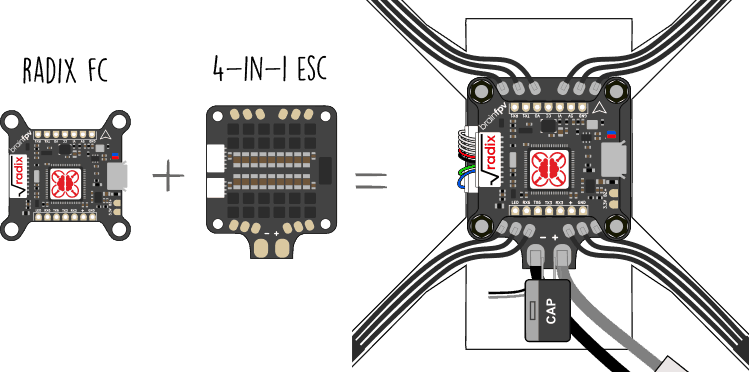 Racers often prefer to build the lightest and most precise drone possible so they can fly faster than the speed of light.
Combining the RADIX FC and the 4-in-1 ESC makes building a breeze, and keeps everything super light. It also allows you to use narrow aerodynamic arms for the fastest racing possible.
---
---
RADIX FC + RADIX wPB
coming soon!