Original Brain Flight Controller
The "original Brain" flight controller was released in 2014 and was the first 36mm flight controller with an integrated OSD. The Brain is supported by dRonin for which the documentation can be found here. Below are diagrams of the ports and an example wiring diagram.
Original Brain Ports
Original Brain Example Wiring Diagram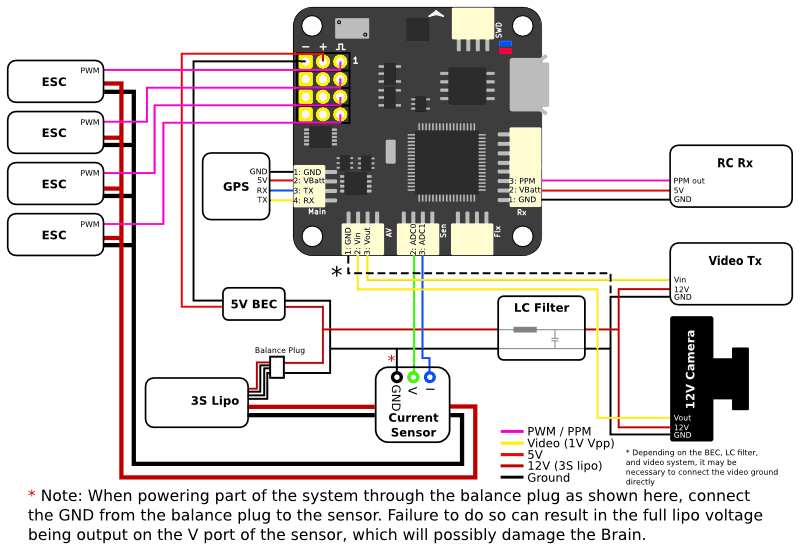 Did this article answer your question?
Related Articles