RE1 / mPB Resources
RE1 Quick Reference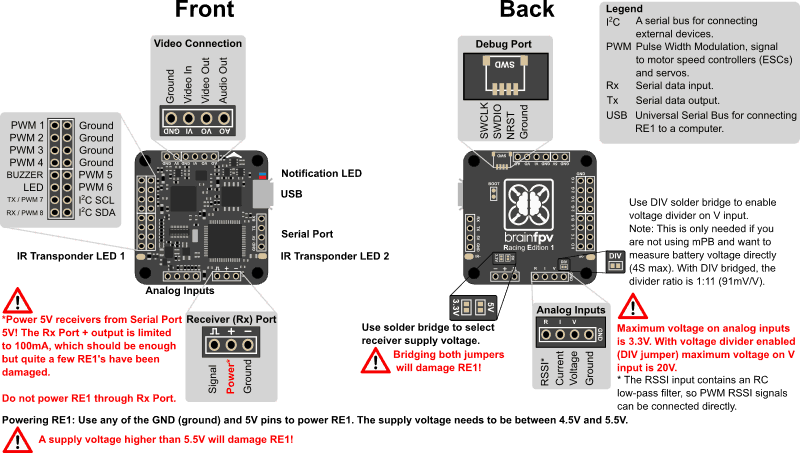 When using RE1 with Betaflight the ports (UARTs) are as follows:
Remember:
Use UART3 for the receiver. Only this port has an inverter that is needed for S.Bus. Power the receiver from the 5V output on the serial (UART1) port
UART6 TX can be used for FrSky SmartPort telemetry. Only this port has the necessary signal inverter.
If you want to use SmartAudio to configure your video transmitter, use the UART1 TX pad for this functionality
mPB V2 Quick Reference
mPB Quick Reference
Did this article answer your question?
Related Articles